Reciprocating Pump Test Rig. - ( KFM-16 )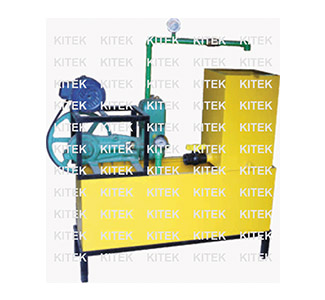 Features:
Speeds size 1/2 " X ¾ " to discharge 220 GPH at 40m. head, (approx.) electric motor of capacity 1 HP A.C. OR D.C. motor single phase drive from the motor to pump is given by a variable reduction pulley belt drive OR Dimmer Stat
Variable speed arrangement by reduction Pulley.
Pressure gauge, Vacuum gauge, foot valve,
Energy meter. Switch, starter, and stop clock.
MS. Powder coated Measuring tank with scale Fitting and I "drain valve
MS. Powder coated Sump Tank.
View DataSheet